AusAdvertising Simplified Chinese (中文) Google Ad Examples
AusAdvertising offers a specialized Simplified Chinese language Google Adwords digital ad service, geotargeted within Australia to the market place you want to address. Below are some examples of English and Simplified Chinese Google Ads.
We work with you or your team to develop multilingual keyword and phrase advertising plans that can be used in online digital display and ppc ads, landing pages and websites.
Our Commitment
The Team at AusAdvertising will help you with campaign plans that harness the Google Adword sales power to deliver success in the constantly evolving digital marketplace. Our Team understands digital sales options and provides access to the best resources to ensure success.
AusAdvertising is located in the heart of the CBD in Sydney.
English / Simplified Chinese Examples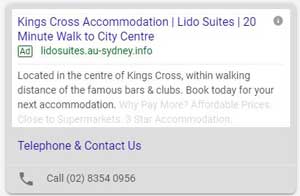 English Text Ad
Tailored to your unique market with key phrases to directly address your customers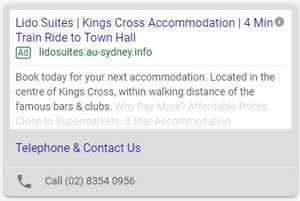 English Text Ad
Text Ad with Call Out Options and keywords as agreed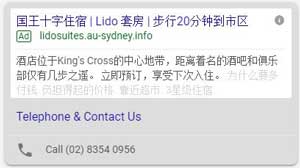 Simplified Chinese Text Ad of above
Simplified Chinese of above Ad. Variations include mixed language keywords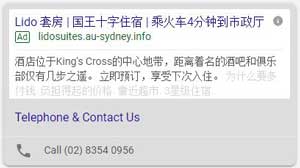 Simplified Chinese Text Ad of above
Simplified Chinese of above Ad. Variations include mixed language keywords